Data Tennis for keeping scores (For Android)
公開日:

「DataTennis」(For Android)
↓download link

This app is used to log your tennis score.
Display statistical data (stats) graphs, browse point history,
and send data by e-mail.
Now you can analyze your post-game performance.
↓Please download it
Data Tennis for keeping scores – Apps on Google Play
DataTennis is used to log your tennis score.・Display statistical data (stats) graphs, browse point history, and you can…play.google.com
Keeping Scores
Each point can be logged according to six category types.
Service Ace (Ace)
Return Error (RtE)
Stroke Winner (StW)
Volley Winner (VlW)
Stroke Error (StE)
Volley Error (VlE)
An undo feature also lets you revise any mistakes you may have made.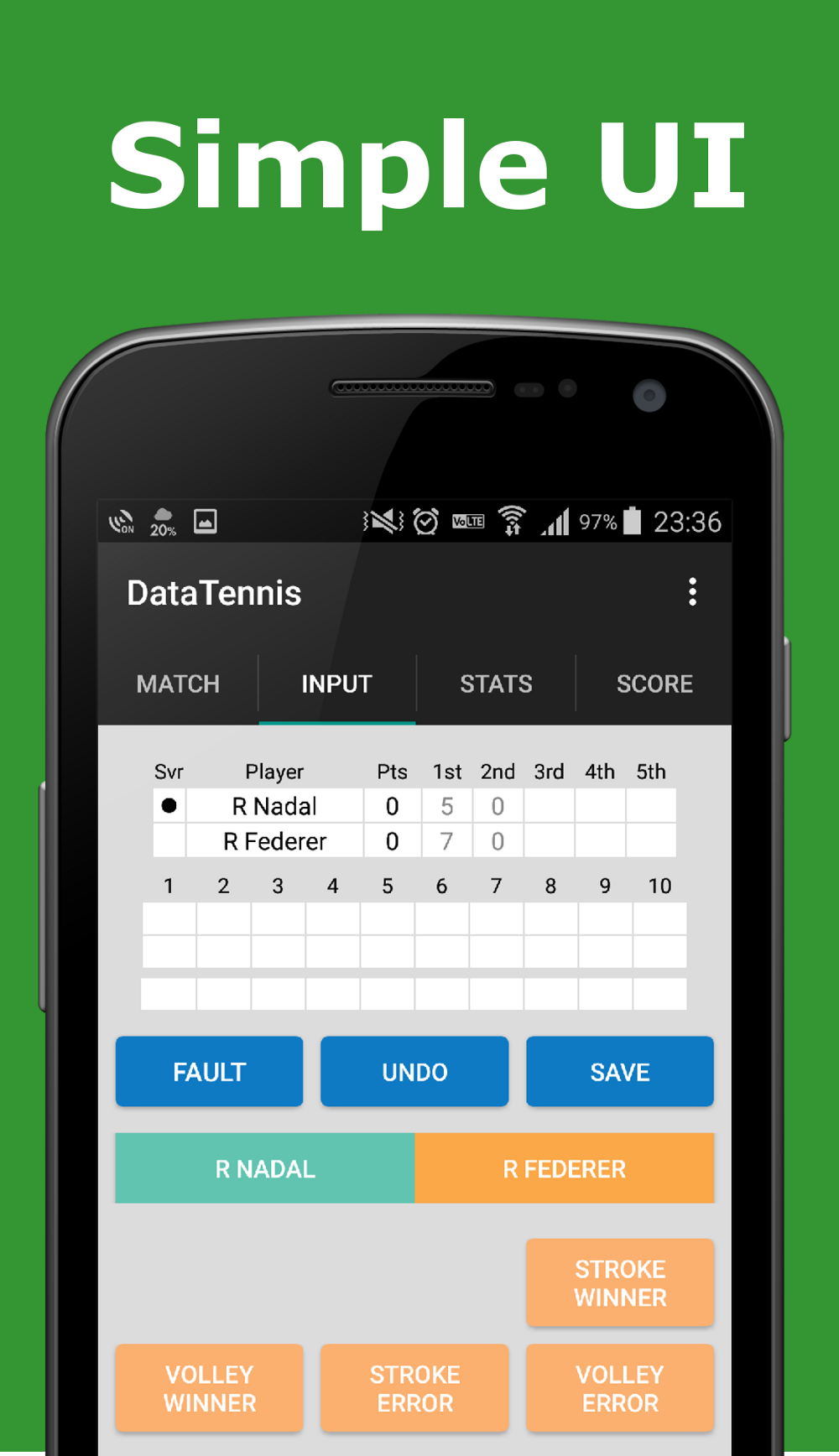 Statistical data graphs (stats)
These bar graphs show you stats on areas like 1st serve point rate.
Score history
This is an index showing each game and point.
Games are displayed according to the winner of that game, so you can visually follow the progress of the match.
Save match data
You can save the data after you log it.
You can later load your data and edit scores, as well as check the stats.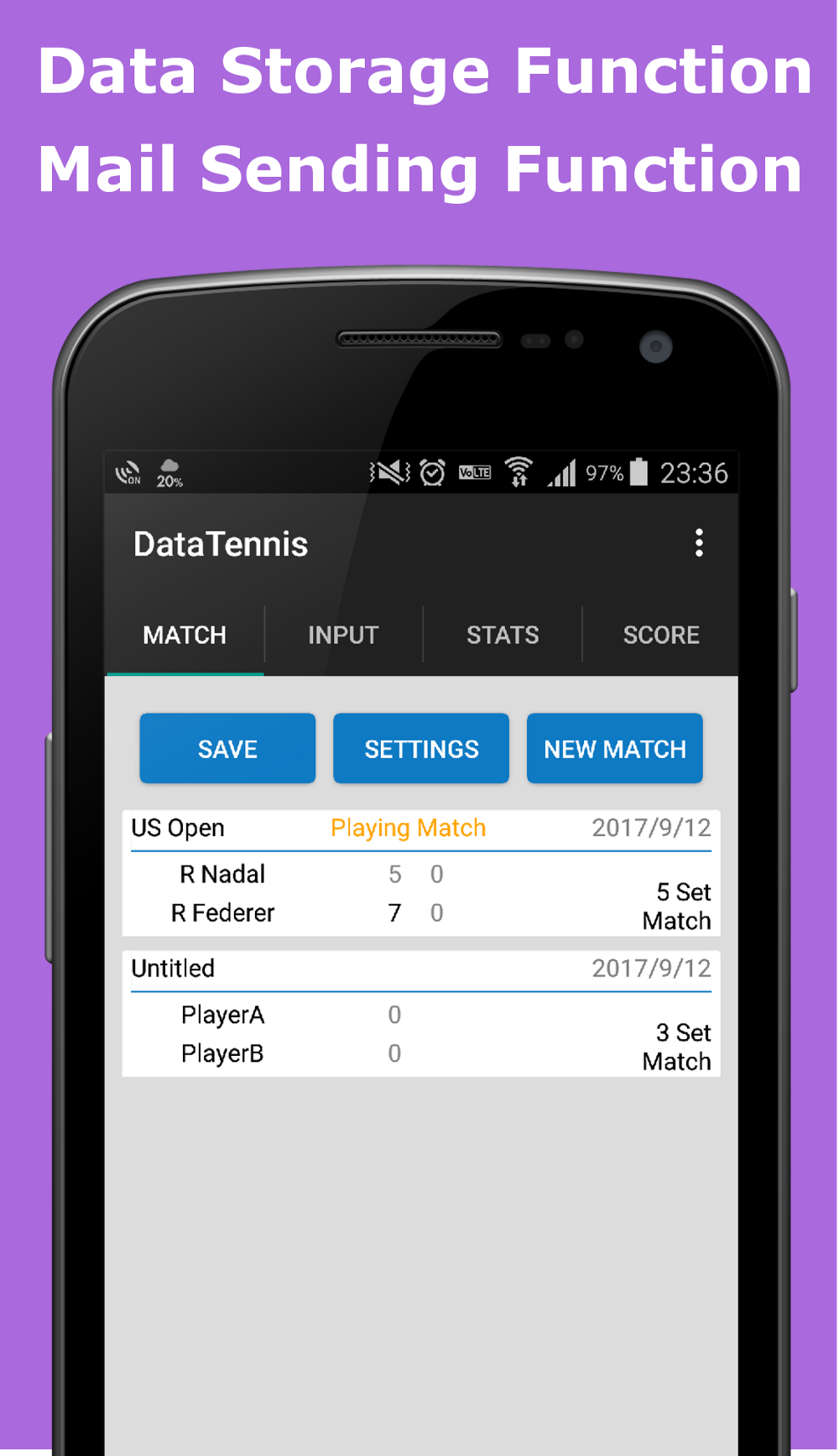 Settings
・PlayerName
・Title
・Date
・GameMode
1set Match,3set Match,5set Match,4gamesMatch,6gamesMatch,8gamesMatch
・ServeMode
Deuce,No-Advantage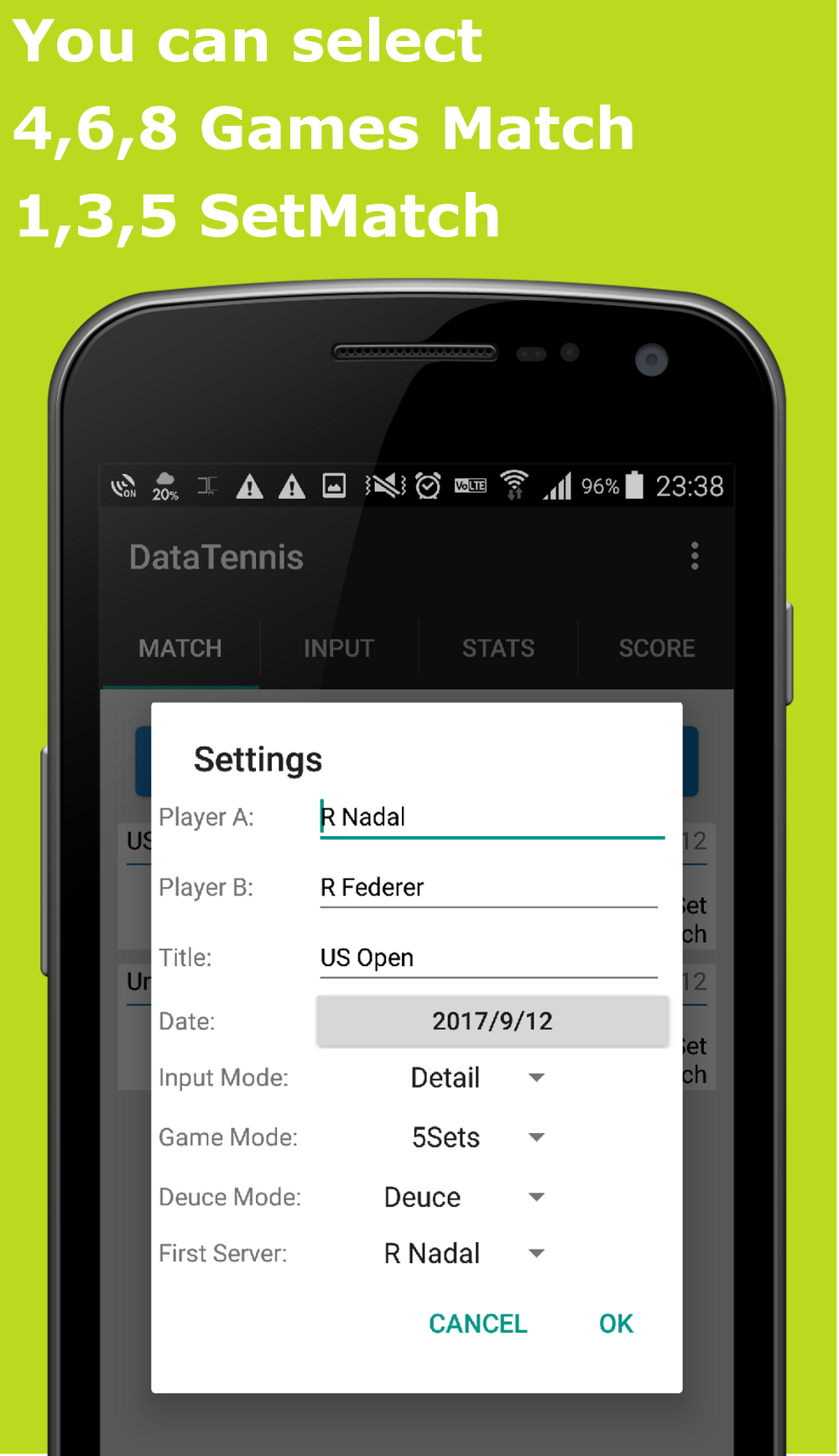 Intended for
Mainstream tennis players engaging in tennis club activities or going to tennis schools and aiming for the top position in competitions.
Analyze the play of your kids or friends, and use it when giving advice as a coach.
You can also watch pros' games and analyze their performance in detail - this makes it great for fans, too.