Download now!
Level up your tennis
with data!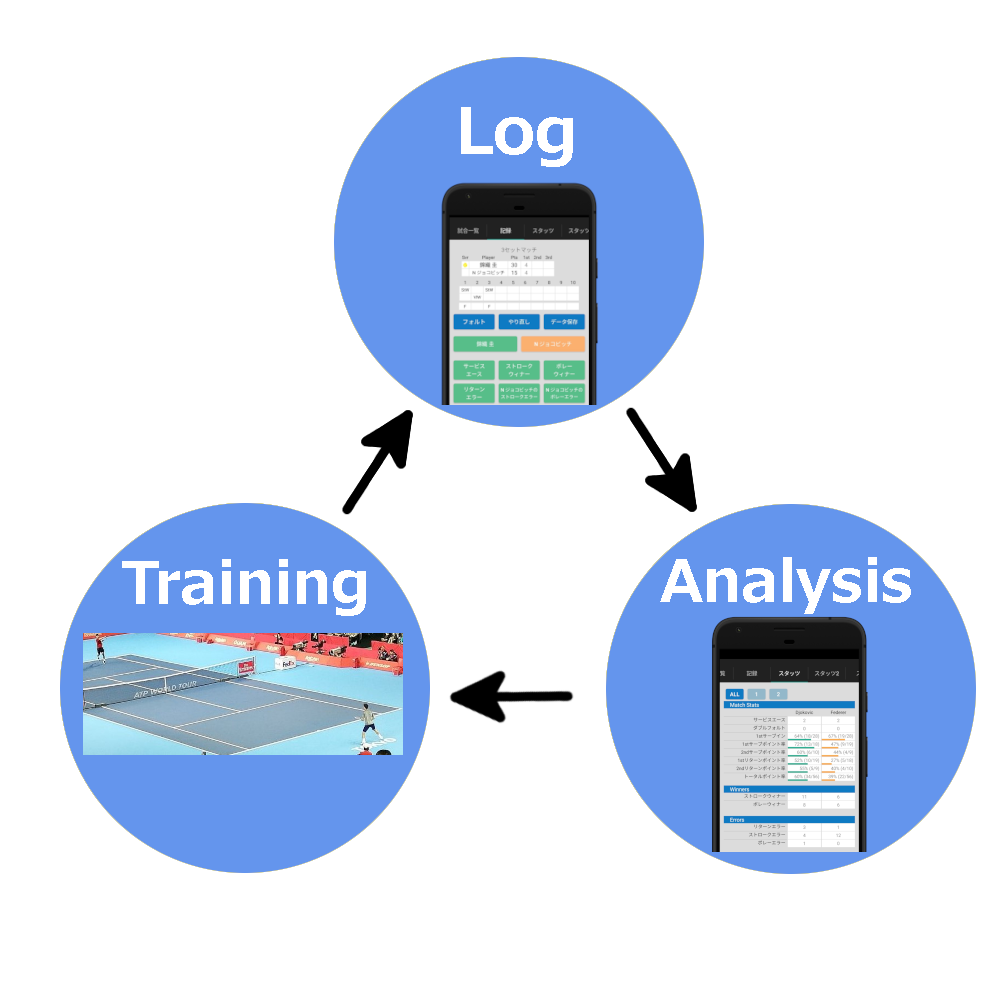 You can start scoring the match
immediately download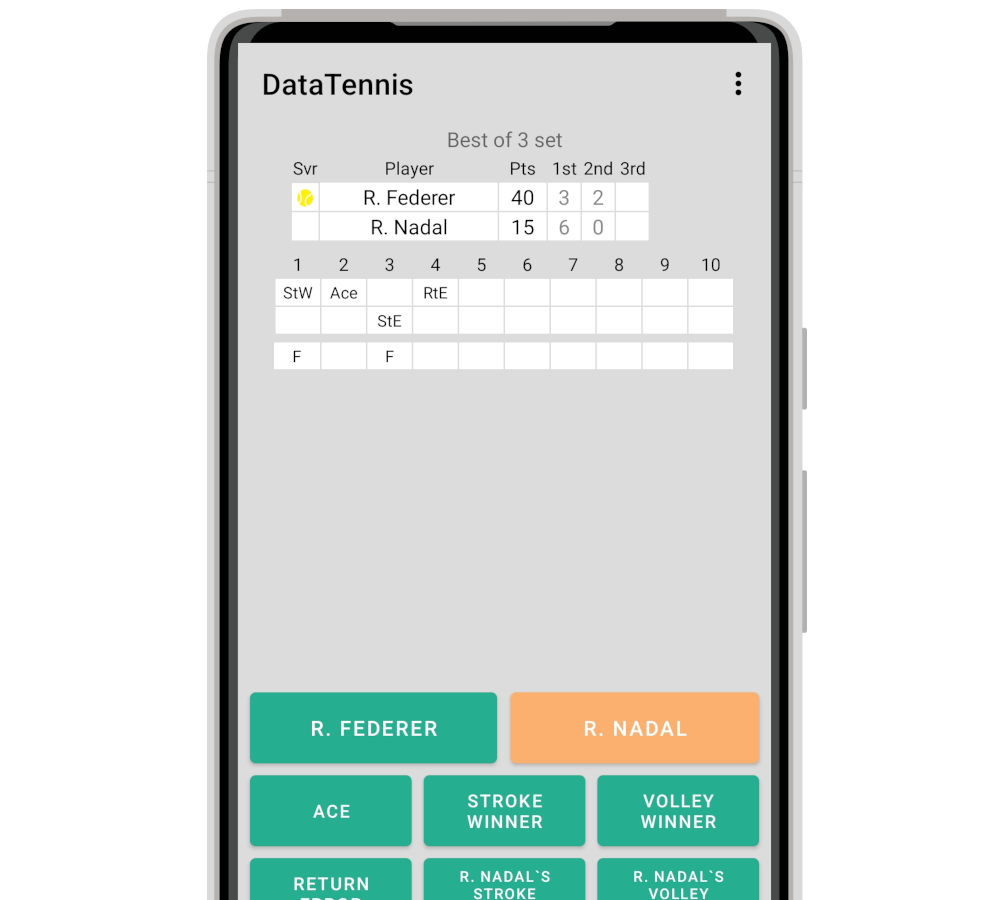 Easy-to-understand
statistical data by graph display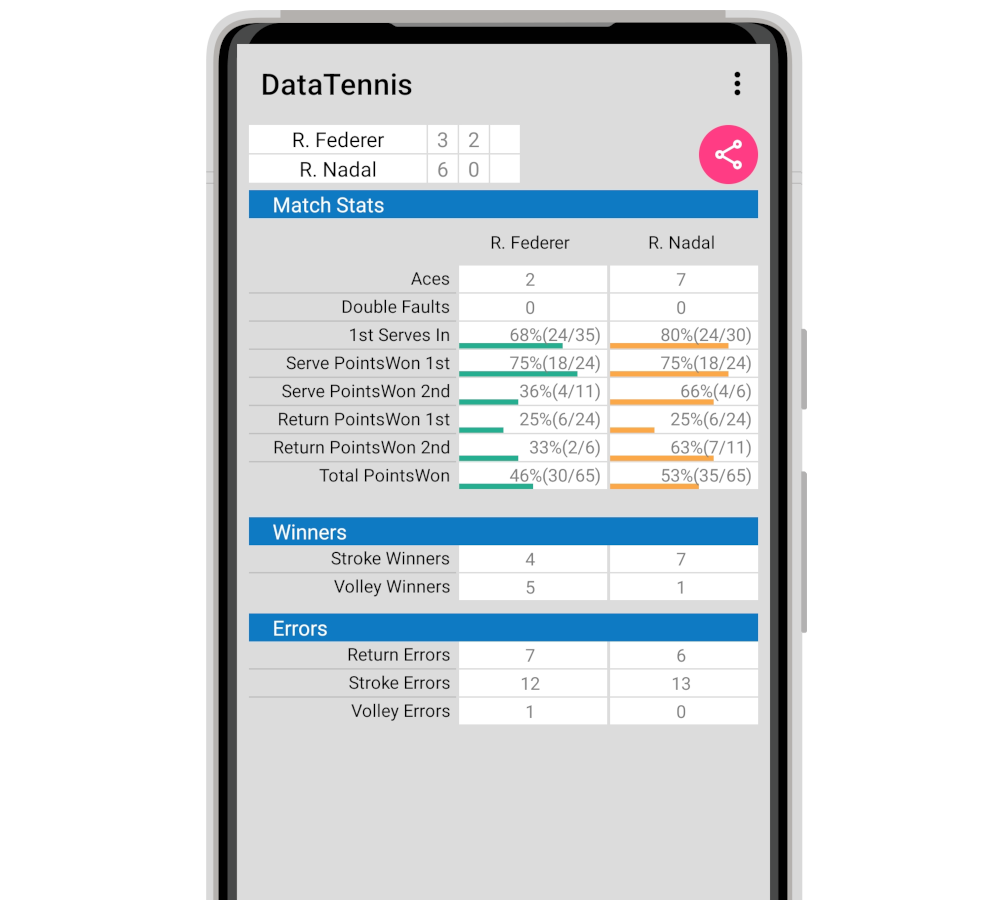 Supports
many game formats
Game formats
1Set Match
First to 4Games
3Set Match
10Points
SuperTieBreak
3Set Match
First to 6Games
5Set Match
First to 8Games
8Games Match
Deuce counts

Deuce
No
Advantage
Semi
Advantage
Easy to grasp the game
by displaying the score list!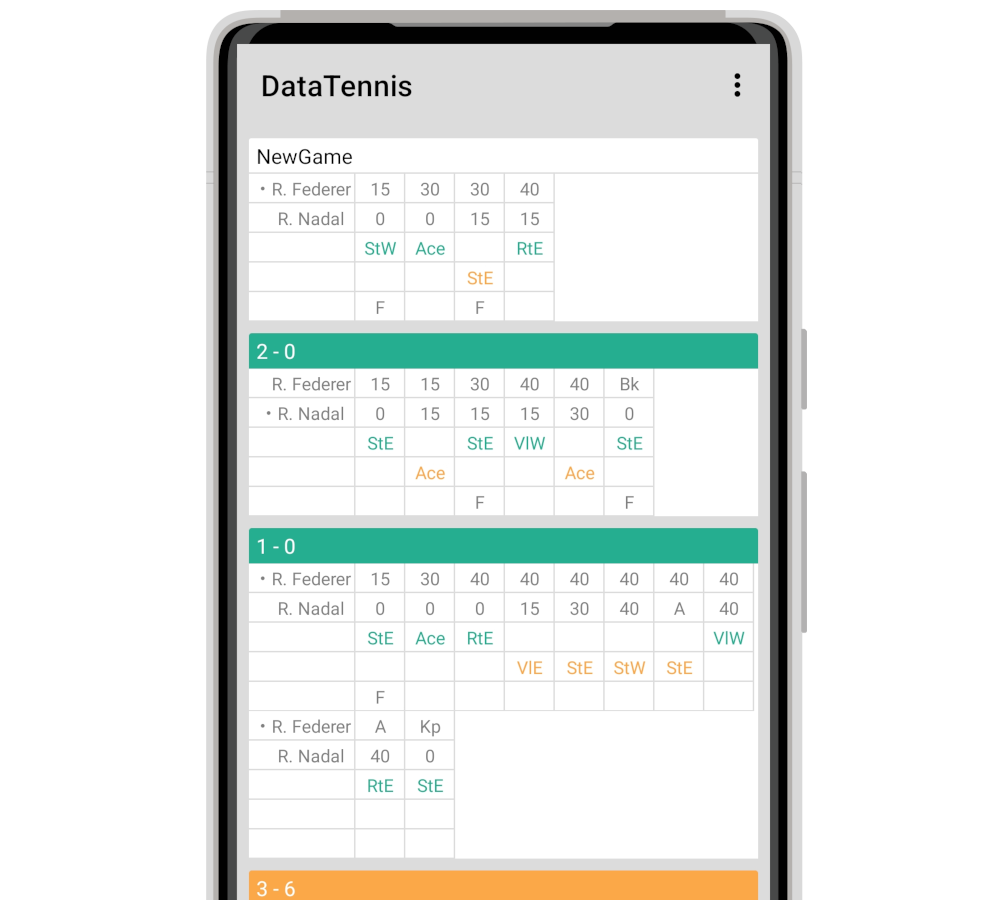 Download now!